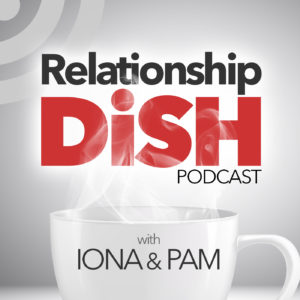 NEW EPISODE  

August 21, 2019
Therapy.. What is it Good For?
.
.
.
.

Listen in this week as the therapists wonder if therapy is helpful after all.
They discuss the different types of therapy models out there and determine just how useful each one is. Listen in so you can make informed choices about your own therapy!
Relationships can be frustrating at times, for all of us, even for therapists! Join us every Wednesday on Relationship Dish where we teach strategies for turning those frustrations into opportunities for connection!
episode 079/ SEASON 3
Therapy – What is it Good for.
August 21, 2019
episode 080/ SEASON 3
Why the bad outweighs the good.
August 28, 2019
episode 081/ SEASON 3
Value of admitting our impulses
September 4, 2019
MORE EPISODES COMING, AND WE CAN'T WAIT TO SHARE THEM WITH YOU!