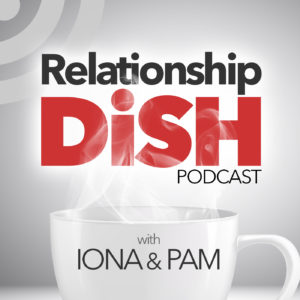 NEW EPISODE  

September 11, 2019
.
.
.
.

This week the therapists dish on the kindness of strangers as they remember the anniversary of the 9/11 attacks.
Within the darkness that unfolded, there were many stories of human connection, vulnerability and love. One particular story is the Gander, Newfoundland story in which a small town opened their hearts, resources  and wallets to almost 7,000 stranded passengers from around the world.
Listen  in and learn why those acts of kindness have both emotional and physical benefits for us all and what can get in the way.
Love even when it's foolish to do so.
Relationships can be frustrating at times, for all of us, even for therapists! Join us every Wednesday on Relationship Dish where we teach strategies for turning those frustrations into opportunities for connection!
episode 079/ SEASON 3
Therapy – What is it Good for.
August 21, 2019
episode 080/ SEASON 3
Why the bad outweighs the good.
August 28, 2019
episode 081/ SEASON 3
Value of admitting our impulses
September 4, 2019
MORE EPISODES COMING, AND WE CAN'T WAIT TO SHARE THEM WITH YOU!