episode 63 / SEASON 3


Apr 17,2019
Depression.
part 1

of 2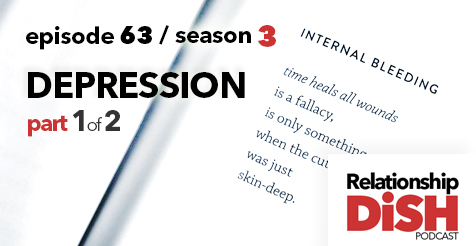 Show Notes
Synopsis
Listen in this week when Pam and Iona dish and dive about depression as part 1 of a special 2 part series. 
The therapists talk about how depression has touched their own personal lives and those of their loved ones and how their relationships with depressed family members have impacted them over the years. They dive into some literature on depression to help better understand it.
The series continues next week with some treatment options.
There is hope!
Resources Mentioned in Podcasts
Mood Disorders Society of Canada. (not stated). What is depression?
from
http://depressionhurts.ca/en/about/
Mood Disorders Society of Canada. (not stated). Could it be depression?
from
http://depressionhurts.ca/en/depression/
Parekh, R. (January 2017). What is depression?
from
https://www.psychiatry.org/patients-families/depression/what-is-depression
Related Episodes