episode 66 / SEASON 3


May 8, 2019
Shame vs Guilt – The Final Showdown.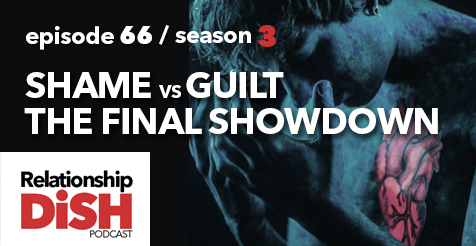 Show Notes
Synopsis
Listen in this week as the therapists dish and dive about the difference between shame and guilt.
Both therapists recall events from their family of origin when guilt bled into shame. Instead of feeling guilty for a bad behaviour, they ended up feeling shamed for who they were.
Learn the differences between guilt and shame so you can more easily and cleanly heal and repair in your own life.
Resources Mentioned in Podcasts
Related Episodes