episode 56/ SEASON 3
Love Through The Ages.
part 1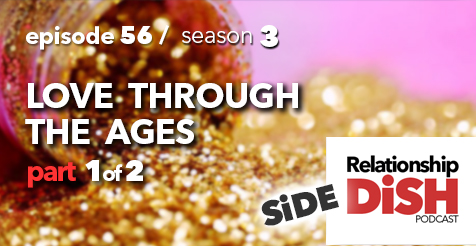 Show Notes
Synopsis
This week as a special "side dish", we air part 1 of our "Love Through The Ages" interview with Sandra and Laird, a couple that have been together for 37 years and are still wonderfully happy.
.
The road was not easy. It was a second marriage for both (divorce stats for second marriages are even worse than for first marriages), Laird had children and most of the "honeymoon" period of this relationship was loaded with new kids, new responsibilities, new living arrangements and very little alone time.  Yet, they succeeded! Listen in and learn from them.
.
They are masters at making their relationship work. They have rituals, habits and shared values that they practice that has helped them create a safe, loving and wonderfully fun and fulfilling relationship. They are role models for us all.
.
Related Episodes