episode 59/ SEASON 3
Forgiveness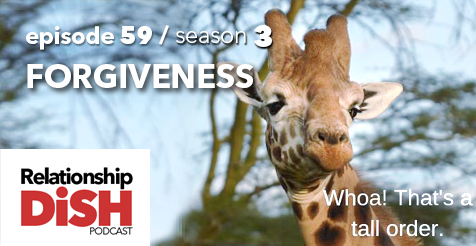 Show Notes
Synopsis
This week the therapists dish and dive on forgiveness.  
Iona struggles to forgive Steve for his wrongdoing and in so doing, realized that the she was the only person she was hurting by holding onto her anger.
Pam also finds it challenging to forgive Eric because well, does that mean she also has to forget?
Learn the difference between forgiving and forgetting. Stop getting stuck and start letting go!
Resources Mentioned in Podcasts
Dashnaw, D. (July 2018). The 5 essential tasks to achieving forgiveness.
from
https://couplestherapyinc.com/the-tasks-to-forgiveness-in-marriage/

Enright, R. (March 2017). Five forgiveness exercises for couples.
from
https://www.psychologytoday.com/ca/blog/the-forgiving-life/201703/five-forgiveness-exercises-couples


Related Episodes